Our current lead times are up to 30 days! But still...FREE SHIPPING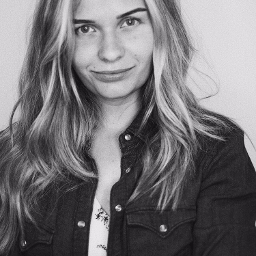 Julia Kropovinska
Julia Kropovinska is a freelance illustrator based in New York City, United States. Many customers have been working with her for many years, creating patterns for bedding, packaging, textiles, ceramics, illustrations for books, magazines, postcards and posters. Julia's work can be seen around the world - from organic honey packaging in Australia to children's books in America. The basis of Julia's work is animals and botanical motifs, the technique of which distinguishes her work from anyone else. In her work, she uses several materials to thoroughly elaborate all elements and to give details a special character. This diligent work ultimately leads to a unique result. The main materials for her work are watercolor, watercolor pencils, which, together with a detailed digital refinement, allow to use illustrations for printing large sizes and on any materials. The main feature in the drawing for Julia is the purity of watercolor, which is so difficult to achieve, the harmony of color and the creation of unique images for the characters.
http://kropovinskaya.com/
Your shopping cart is full.
Unfortunately our shopping cart can only handle 100 different items / rows. Please make a new order or contact our customer service if you wish to add more items.
Web cookies
We use cookies to personalize content and ads, to provide features for social media and to analyze the usage of our website to make sure you have a pleasant stay.
Cookies help make our site work properly. Some are necessary, others help us give you a better and more personalized experience.
Read our for more information.